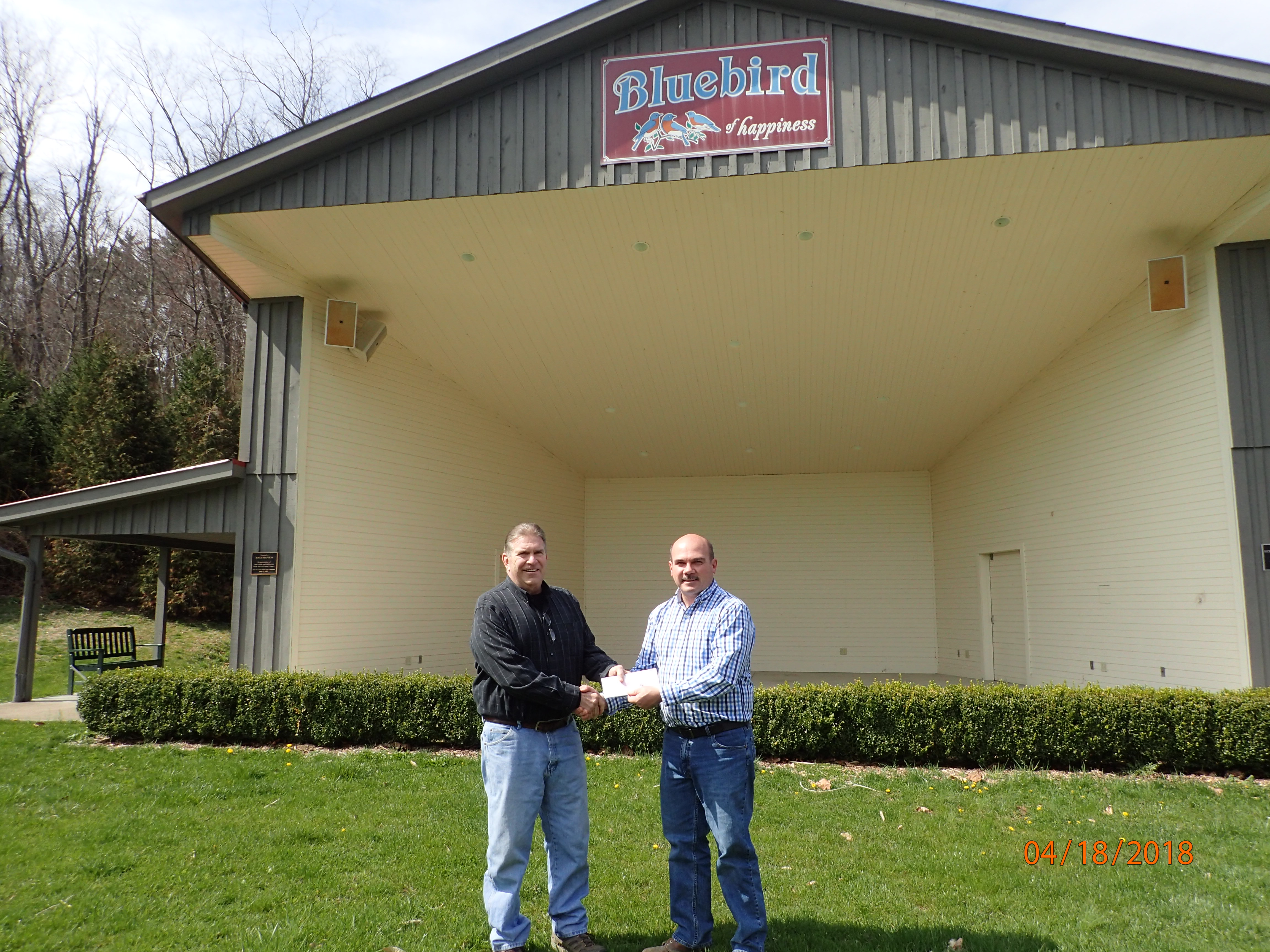 Dale Alexander, Executive Director of the Carroll County Park District accepts a donation from Merritt Brown, Facility Manager of the Carroll County Energy Facility. 
Carroll County Energy is pleased to support the Carroll County Park District's 2018 Summer Concert Series at the Bluebird Farm Park.  The Bluebird Farm Park is owned and operated by the Carroll County Park District and located within a mile of downtown Carrollton.  The park has several amenities to visit and enjoy including gardens, walking trails, toy museum, restaurant, gift shop, meeting/party rooms, the Joyce Hannon Suite, Amphitheatre and new Pavilion. The park district has no public funding and relies on sponsorships to create wonderful concerts and events in the region for residents, visitors and those who work in Carroll County.
The Bluebird Farm Park Amphitheatre is a wonderful venue for summer concerts.  Nine concerts were held at the Bluebird Amphitheatre during 2017 and thanks to sponsors of the series, the park district is offering more opportunities for 2018.  The free, family-friendly concerts are a great way to support the park district's effort to improve the quality of life for those who live, work and play in Carroll County. The top performers entertained thousands of concert goers during 2017 and more are expected this year.